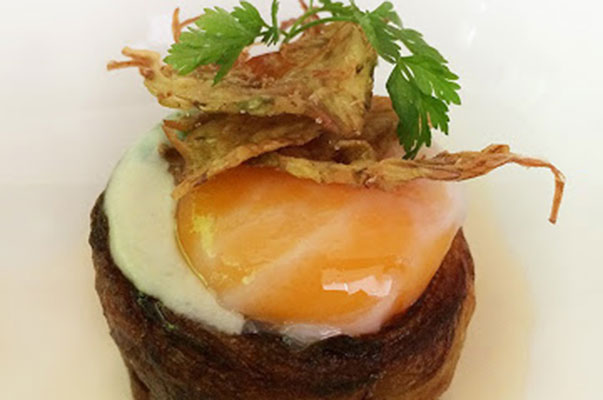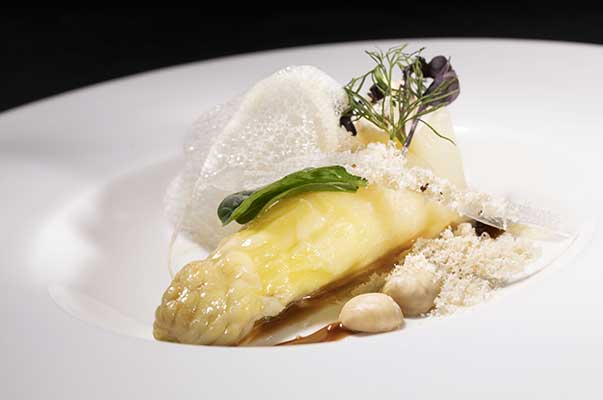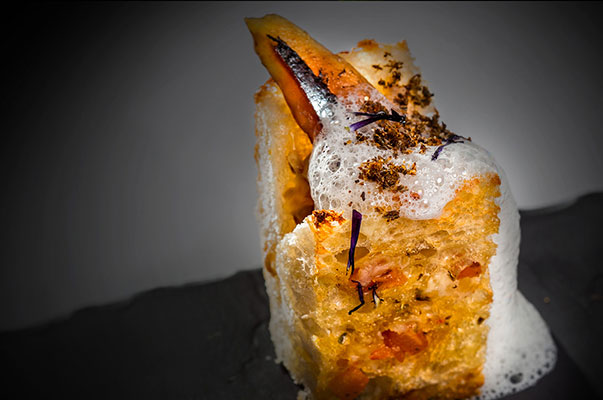 ÁBACO
Passion, dedication and flavor …
The restaurant is located in an iconic part of Pamplona, opposite the bull ring, and offers diners a serious, balanced cuisine, which focuses on the ingredients and creativity in each dish.
Jesús Iñigo and Nerea Sistiaga represent constant evolution, with an open gastronomy, blending local produced ingredients with others from distant locations and kitchens. They maintain a number of dishes on their menu which won numerous awards and gained them recognition when they started; here, the diner can take a tour of their entire oeuvre, as well as trying daring propositions, whose guiding principle is high quality ingredients.
Address
C/ Juan de Labrit, 19, Pamplona
THE RESTAURANT
Capacity: 16 diners, 40 in private banquet and convention rooms; as well as having 3 private dining rooms.
Closed: Sunday night and Monday all day.
Closed for holidays: 2 weeks in February and at the end of August.
Founded: 2008
Chefs: Jesús Iñigo and Nerea Sistiaga
Head Waiter: Michael Expósito
Average a la carte price: €60, with tasting menu €55 (not including drinks).