TREINTAITRÉS
Prestigio, revelación, diseño…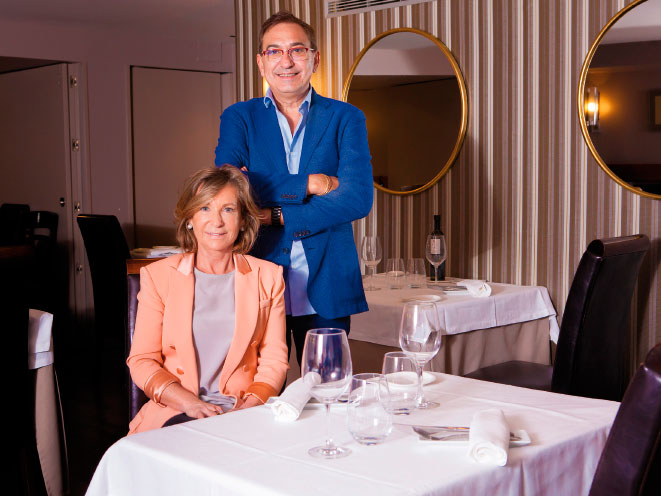 INTRODUCTION
Ricardo Gil and María Pilar Vicente, owners of the Treintaitres restaurant, every day prepare the ingredients in their own culinary style, which includes attention to detail, non-conformity and a commitment
to local products; a project which started in 1952. The undisputed protagonists of the restaurant are the vegetables from the Tudela's fertile zone, which they grow themselves, whose full flavours they extract
while observing their natural qualities. Their entrepreneurial spirit and desire to publicise their work are reflected in another 2 parallel establishments: Casa Lac in Zaragoza and La huerta de Tudela Green
and More in Madrid.
THE RESTAURANT
Capacity: There are 3 dining rooms, one for 70 people and two private ones for 30 and 14 people.
Closed on: Sunday and Monday night and Tuesday all day.
Founded in: 1952
Head chef: Marisol Pastor
Maîtres d'hotel: Mª Pilar Vicente and y Alberto de la Cruz
Sommeliers: Javier Gil
Average price of the à la carte menu: 45 · 50€
Average price of the tasting menu: 45,50€
Menú business: 40€