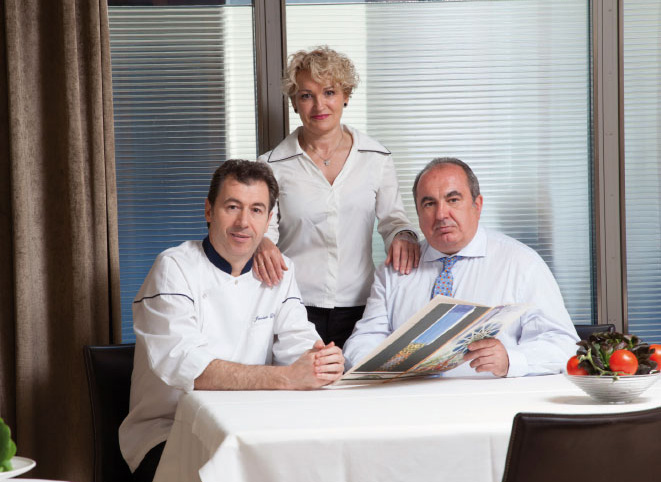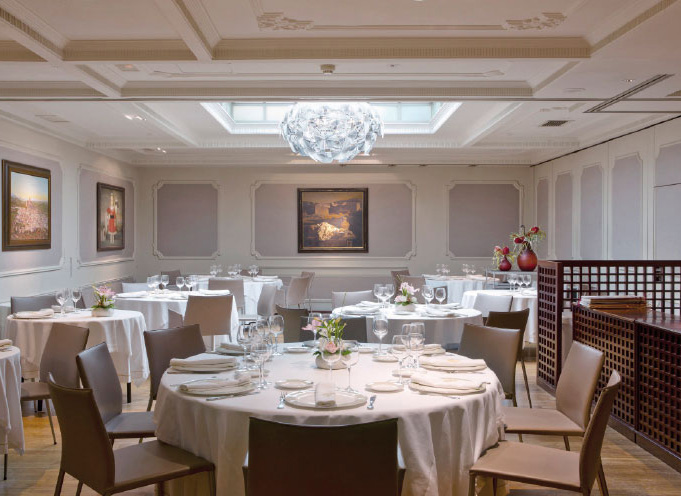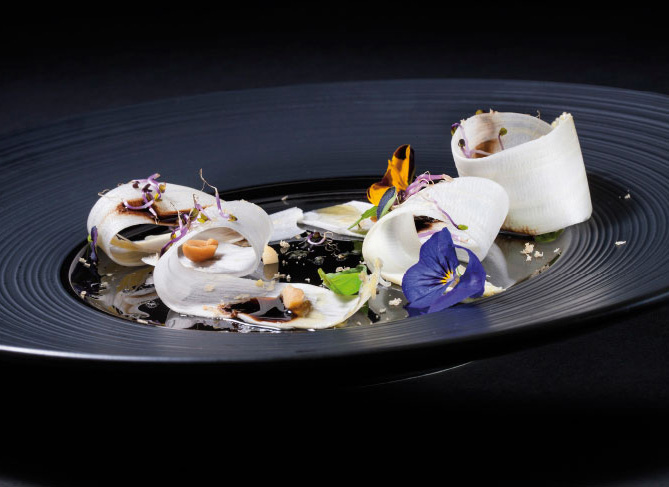 ALHAMBRA
Obsession, dedication, taste…
The Alhambra Restaurant is one of the examples of haute cuisine in Pamplona, based on its own merits, both for the path it has chosen and its wealth of experience. Iñaki Idoate and his sister, Esther, are a family rooted in hospitality, are backed by a great team and are constantly evolving. As demanding entrepreneurs, they take great care over the slightest detail, both in the dining room and in the kitchen. While in the kitchen, Javier Díaz Zalduendo is constantly innovating. Product quality, provenance and good taste are foremost, while their preparation. and combination of ingredients is always a pleasant surprise.
THE RESTAURANT
Capacity: 140 guests. It has two private dining rooms, with a capacity of 12 seats and another with 30-70 seats.
Closed on: Sunday (all day) and Wednesday night.
Closed for holidays: Easter and 2 weeks in August.
Founded in: 1985
Head chef: Javier Díaz Zalduendo
Maîtres d'hotel: Esther and Ignacio Idoate
Average à la carte price: 60 · 65€
Price of the tasting menu: 69€. It consists of 3 starters, 2 main courses, 2 desserts, coffee and petit fours. Changes according to season.