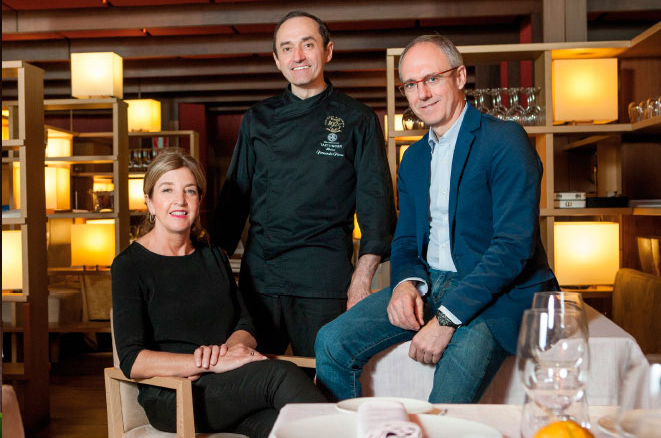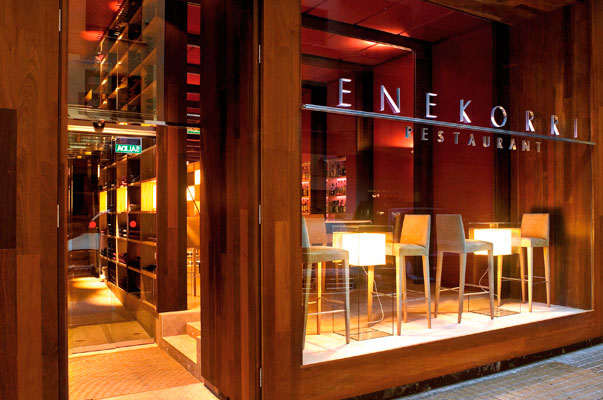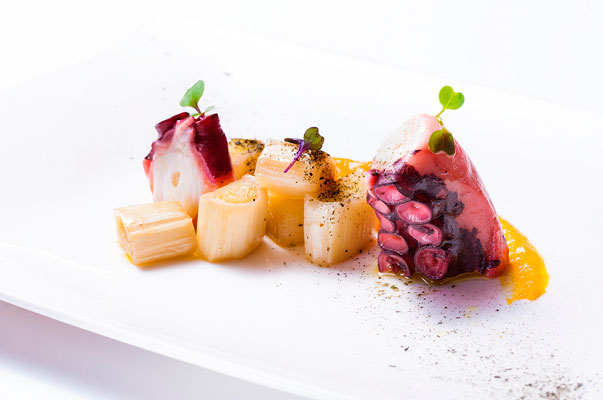 ENEKORRI
Exquisitez puesta al día…
The Enekorri Restaurant is an example of constant innovation and is always up to date. Ángel Regueiro and María Jesús Liberal have been creating their own profile for the establishment at the hands of a team that identifies with the project. In the kitchen, Fernando Flores and María Martínez always work with high quality seasonal ingredients which are a perennial feature of his creations. They are full of exquisite, imaginative touches; he is demanding of market cuisine, with his menu always having seasonal features. That is the approach, and it works very well. This is a gastronomic reference point, where the diner can enjoy a singular establishment. Wine cellar with more than 350 different wines to satisfy his customers.
THE RESTAURANT
Capacity: 70 people, with 2 private dining areas.
Closed on: Sundays.
Closed for holidays: Easter and the first fortnight in August.
Founded in: 1984
Head chef: Fernando Flores and María Martínez
Maître d'hotel: Mª Jesús Liberal
Sommelier: Maite Belzarena
Tasting menu: 70€, consists of seven dishes that change with the season.