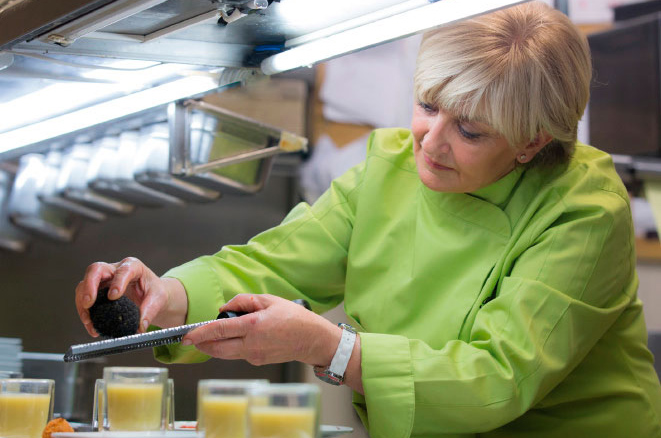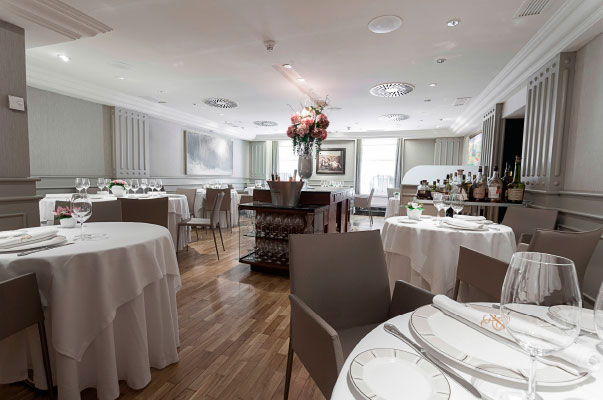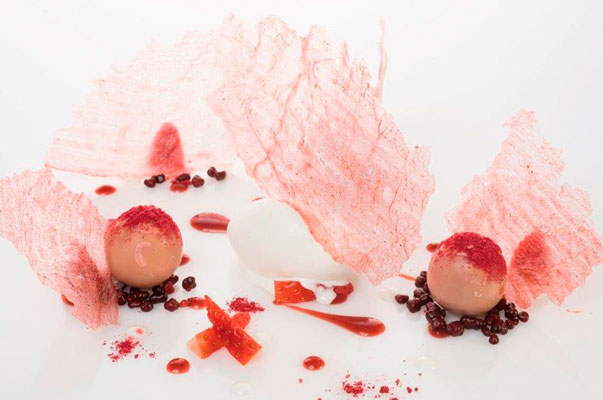 EUROPA
Revolución, personalidad…
Located in the heart of Pamplona, next to Calle Estafeta and Plaza del Castillo, the Europa restaurant has had a Michelin star since 1993 and two Repsol suns. In the hands of its chef, Pilar Idoate, it offers a congenial culinary proposal evolved from the base of flavours in the Navarre gastronomy. This gastronomic offer is reflected in a well-chosen menu renewed each season, as well as a meticulous selection of menus with their wine pairing.
Address
C/ Espoz y Mina 11. Pamplona
THE RESTAURANT
Capacity: The restaurant holds 80 people in different private dining rooms.
Closed on: Sundays. Does not close on holidays.
Founded in: 1977
Head chef: Pilar Idoate
Maître d'hotel: Mari Carmen Idoate
Sommelier: Pedro Gonzalez Average price of the à la carte menu: 60 · 65€
Price of the tasting menu: 79€. A selection of dishes from the seasonal menu accompanied by great matching options.