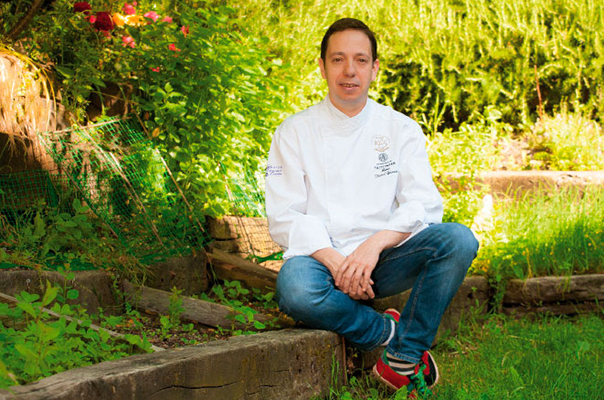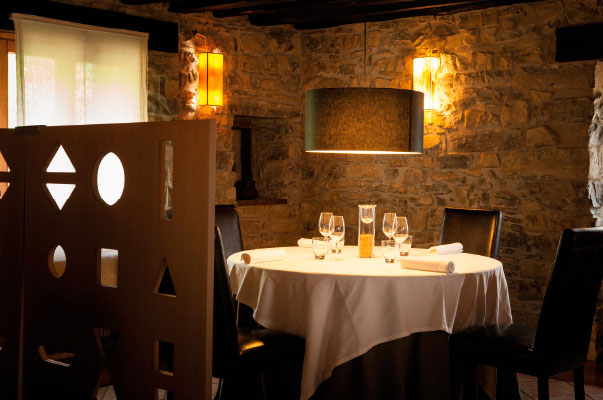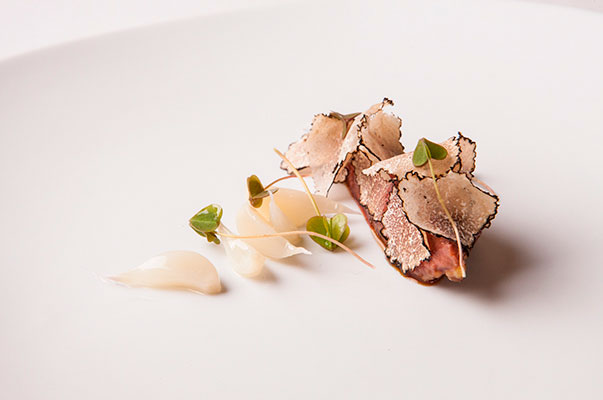 EL MOLINO DE URDÁNIZ
Prestigio, revelación, diseño…
Restaurant located in the Navarre pre-Pyrenees countryside, contains a room whose style combines rustic wood and the stone of the building itself as well as more minimalist features, all in perfect harmony. David Yárnoz has provided a tasting menu showing the evolution of his cuisine which make The Urdániz Mill has a modern, revealing and very personal cuisine, using the finest ingredients, with seasonal product available at all times. Creative, carefully considered, with no eccentricities and where, to the delight of his diners, harmony is the star in each of his dishes. It has one Michelin star.
Address
C/ San Miguel s/n km16. Urdániz
THE RESTAURANT
Capacity: There are 2 dining rooms, one for 36 and another for 65 people.
Closed on: All Monday and on Tuesday and Wednesday nights.
Closed for holidays: A fortnight in February and a week in June and another one in November.
Founded in: 1992
Head chef: David Yárnoz
Maître d'hôtel and Sommelier: Iñigo Orla
Average à la carte price: Menu not available
Average price of the tasting menu: 80€. Offers a selection of the most representative dishes from other seasons and the latest creations, according to the season and the magic of the moment.
The menu consists of 10 or 11 dishes bursting with creativity, surprises and the constant search for something better.