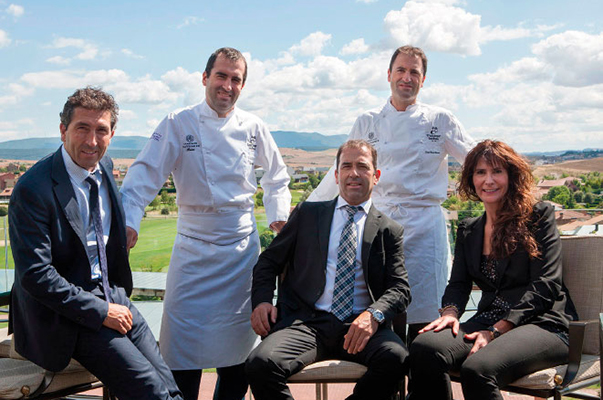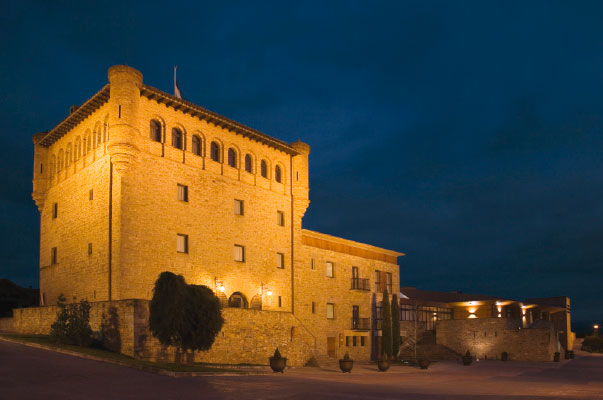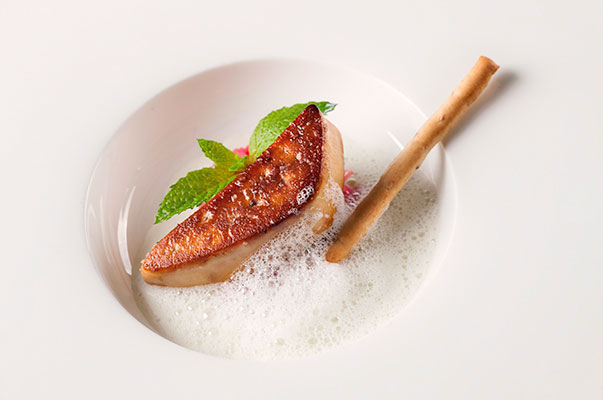 CASTILLO DE GORRÁIZ
Effort, elegance, uniqueness …
In a 16th century palace-cum-castle giving a panoramic view of the city of Pamplona, surrounded by spectacular greenery, this restaurant is the culmination of the family efforts of Alberto and Felisa who made the old Venta de Ulzama both famous and popular. Today their children are developing tradition and innovation in the Palacio Castillo de Gorráiz with the challenge of living up to their impressive surroundings. Patxi and José Ignacio Díez de Ulzurrun are in the kitchen, while Alberto,
Oscar and María Mar Mutilva run the dining room. The dishes are elegant and exquisite, and prepared with love and care. Your table is ready
Address
Avda. de Egüés 78. Gorráiz
THE RESTAURANT
Capacity: 80 people. Private dining rooms available for banquets.
Closed on: Sunday, Monday and Tuesday nights.
Closed for holidays: Christmas and Easter.
Founded in: 1998
Head chef: Patxi and José Ignacio Díez de Ulzurrun
Maître d'hotel: Alberto Díez de Ulzurrun
Sommelier: Oscar Díez de Ulzurrun.
Average à la carte menu price: 42€
Average tasting menu price: 55€. This consists of 4 starters, a fish and a meat main course and 2 desserts. Varies according to season.